Incognito Man 🧑🏻
Staff member
Administrator
Jan 9, 2020
729
15,189
93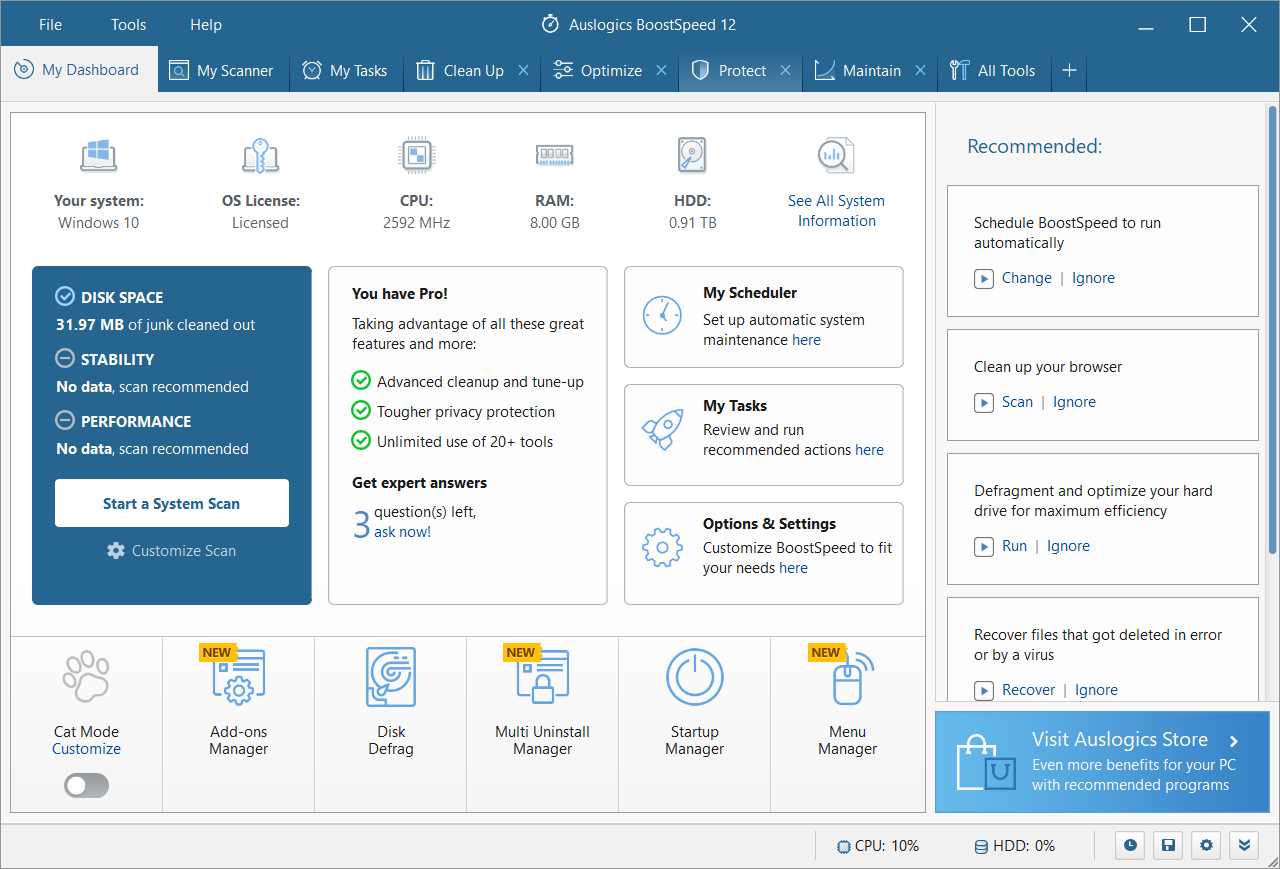 INFO:
AusLogics BoostSpeed
- the ideal solution to keep your PC running faster, cleaner and error-free. It's a powerful, all in one system performance and Internet optimizer suite. Being the best companion for Windows operating system, it's improving your Internet connection and optimizes your Windows system and other software. This results in a performance boost in both Internet connection and systems - without any new hardware, any hardware tweak, and without restricting your system's stability.
FEATURES:
Be notified when your system can be optimized.
Improve Internet connection performance with Internet Optimization Wizard.
Tweak every aspect of your Internet connection manually.
View connections statistics, bytes sent/received and traffic by graph.
Optimize Internet Explorer, Mozilla, Opera browser.
Increase your Windows performance, optimize system memory.
Optimize Microsoft Office components.
Optimize ICQ, MSN Messenger, Outlook Express and Norton SystemWorks.
Stop banner ads with Banner Killer.
Check your system for possible optimizations in one go.
CHANGELOG:
12.0.0.1​
The program now comes in 2 modes - Basic and Advanced - to accommodate users of any experience level.
Program dashboard can now be customized to include the frequently used tabs and options for quick and convenient access.
Add-ons Manager added to help sort through installed extensions and add-ons.
New Multi Uninstall feature now allows removing several unneeded programs at once.
Menu Manager added to allow adding/removing right-click menu options.
New Compact OS feature helps reduce the size of system files.
Many tools and features have been improved and enhanced to boost performance effect.
Homepage:
You must be registered for see links
Changelog:
You must be registered for see links
OS:
XP/Vista/7/8/10
Language:
Multilingual