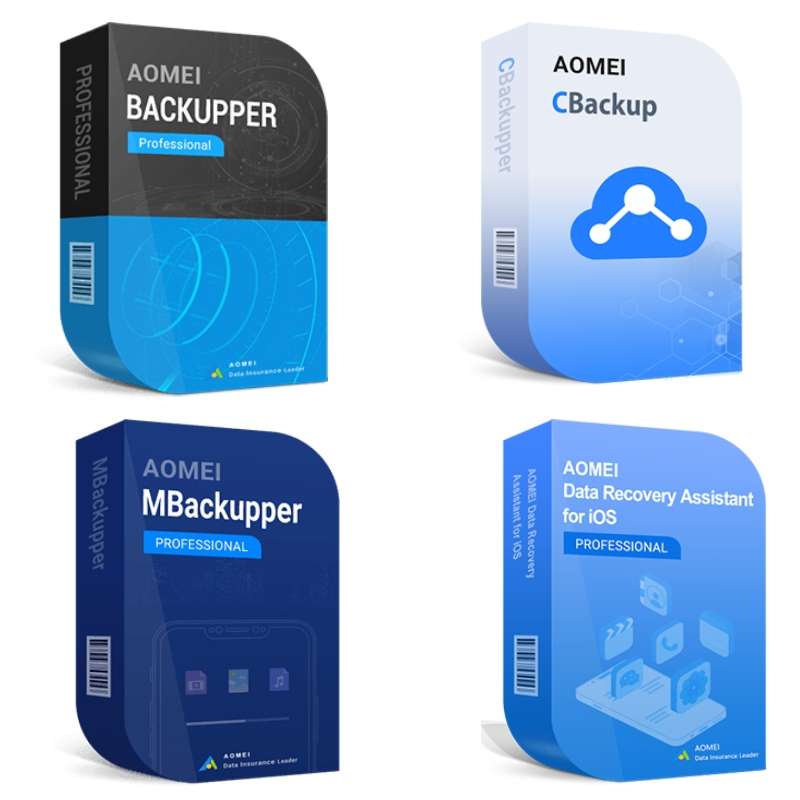 World-leading backup and data recovery solutions provider AOMEI has announced the 2022 World Backup Day Giveaway of some of its most popular products.
The Giveaway includes four gifts: a PC Backup Gift, an iPhone Backup Gift, the Cloud Backup Gift, and Data Restore Gift.
A PC Backup Gift includes AOMEI Backupper Professional, a comprehensive software solution you can use to back up your desktop PC and laptop. The regular price of this software is $39.95, but everyone can now get it for free for a limited time.
AOMEI Backupper Professional can back up files, partitions, systems, and drives. Users can apply this software to clone their system to HDD/SSD or back to the previous OS if the Windows 11 update fails.
The iPhone Backup Gift includes the version of the AOMEI Backupper Professional tool for backing up iPhones, iPods, and iPads. It can be used to quickly back up and restore all iDevices' data, erase old iPhone data, select, transfer, or restore the items users wish to back up. This software comes with a price tag of $29.95 but is now available for free.
The Cloud Backup Gift contains the AOMEI CBackup software, which can back up and sync PC and cloud data to another secure cloud and restore data from the clouds or combine all clouds' idle space.
The Data Restore Gift consists of AOMEI Data Recovery Assistant for iOS, a piece of software that helps recover all lost and deleted files on iPhones. It exports restored data to your PC for backup and transfer and supports all kinds of iOS devices. It is an all-inclusive recovery solution, and instead of paying $39.99 for it, users can now get it for free.
Users can redeem these gifts on the official AOMEI giveaway page by downloading zipped files. All they have to do is click on the Get It Now button to initiate the download.
The license codes must be activated between March 14th and April 1st.
Promo link:
To see this hidden content, you must like this content.